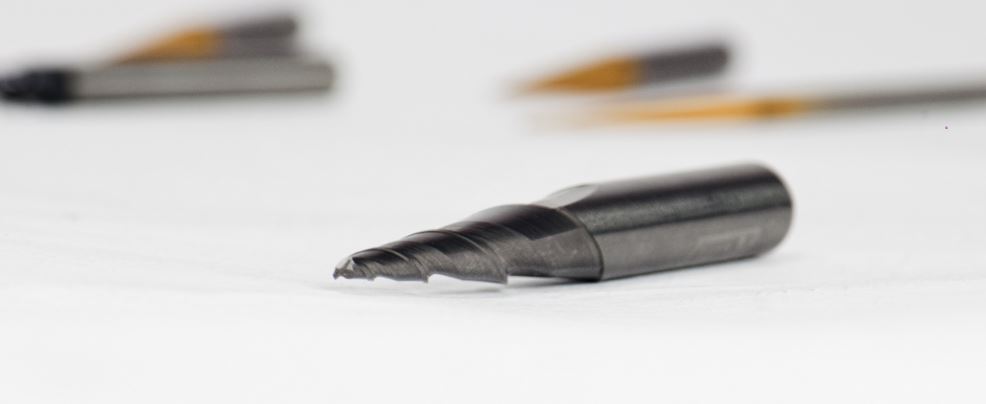 RIGPL manufactures Carbide Taper End Mills & Carbide Taper Ball Nose for
 machining in Turbine Blade Manufacturing, compressors manufacturing, 
impellers manufacturing
, wood machining, and many more. Carbide Taper end Mills comes with various features: 
Taper End Mills are manufactured in 2-Flute, 3-Flute & 4-Flute,


Taper End Mills comes with different coatings depending upon your application,

Taper End Mills can be manufactured with Corner Radius or Ball nose type construction also on request,



Various angles are sizes are manufactured even as per customer's drawings.

We manufactured different Carbide Taper End Mills suiting to the needs of Wood industry or furniture industry, Automotive industry, Turbine Blade manufacturing, Impellers manufacturing & other manufacturing industry making use of these Taper End Mills.

Size Table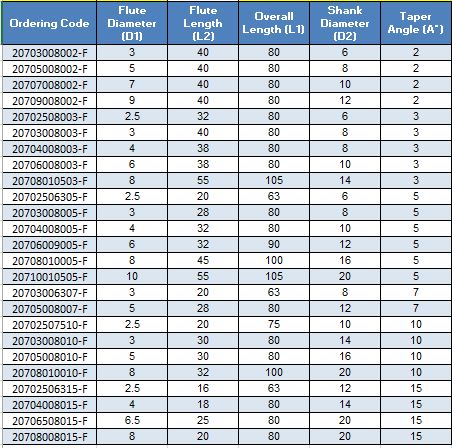 For any special requirement for Carbide Taper End Mills 
contact us.