RIGPL manufactures HSS Mini Straight Punches in HSS SKH51 or AISI M2, SKH55 or AISI M35 grades.

Features

Hardness range from 60-62HRc for SKH51 material
We can provide these punches in SKH55 or M35 , PM grades as well on request.

Standard Included angle of Head manufactured is 60* to absorb load, but other angles like 45*/90* are also manufactured on customer request.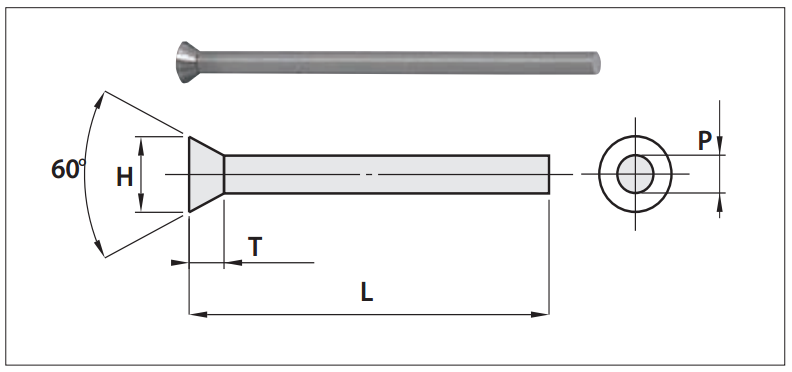 Size Table